Femmes for SIMS: Night of the Chanteuse
Along with the event's Creative Director, Celeste Garza, and the team at lookthinkmake, I helped create the overall look and feel for this event. I also helped illustrate and design the poster series and collateral. The idea was to incorporate the feeling of getting wrapped up in a song, especially one sung by a woman with a lovely voice.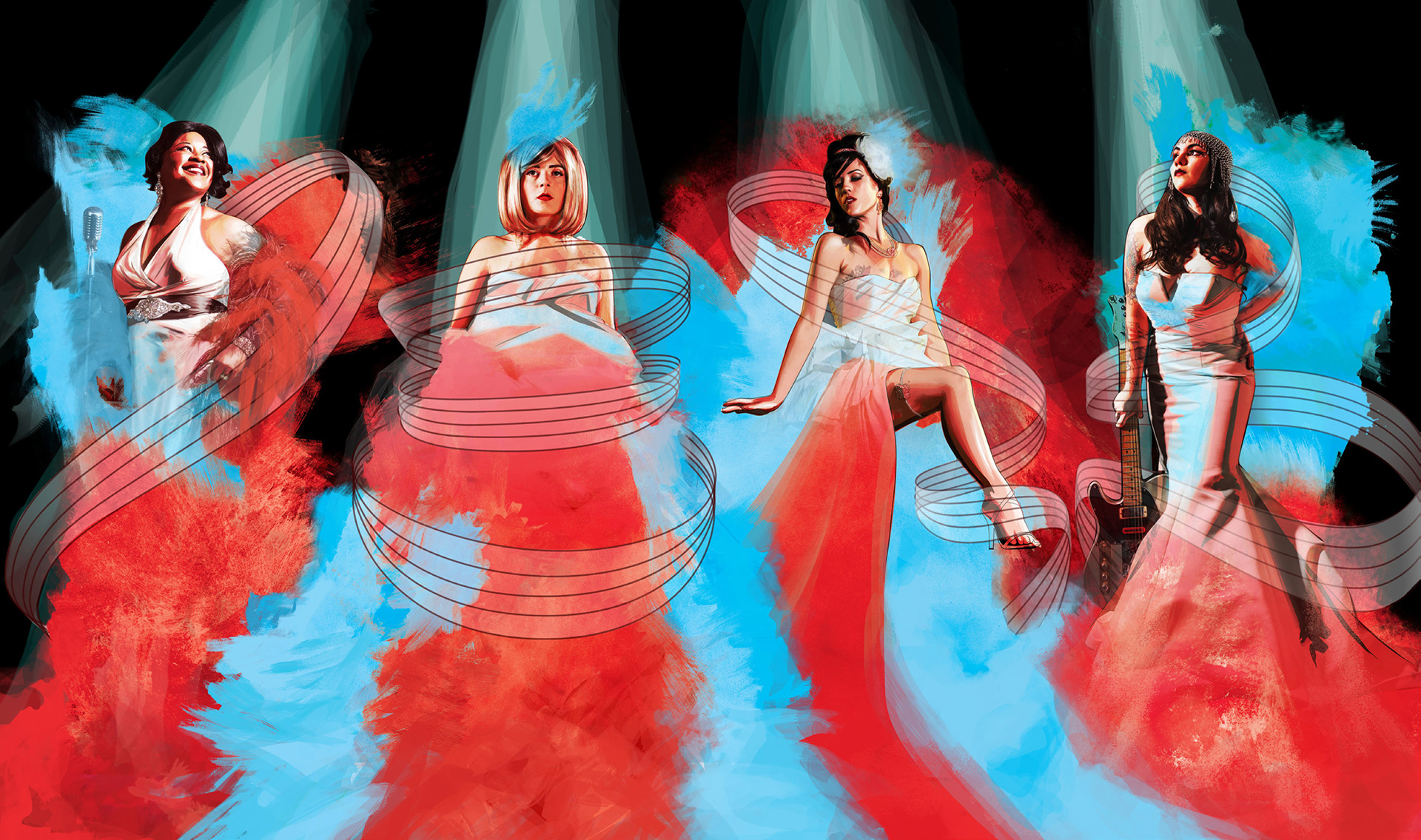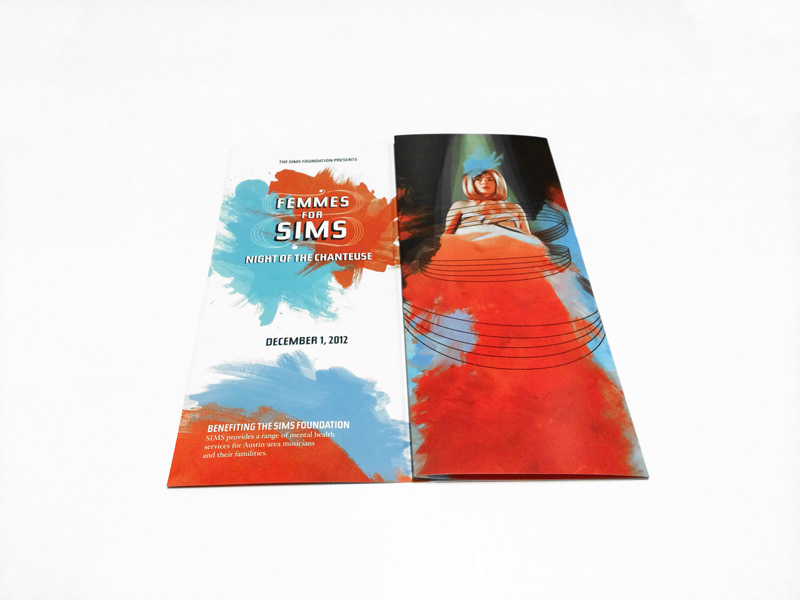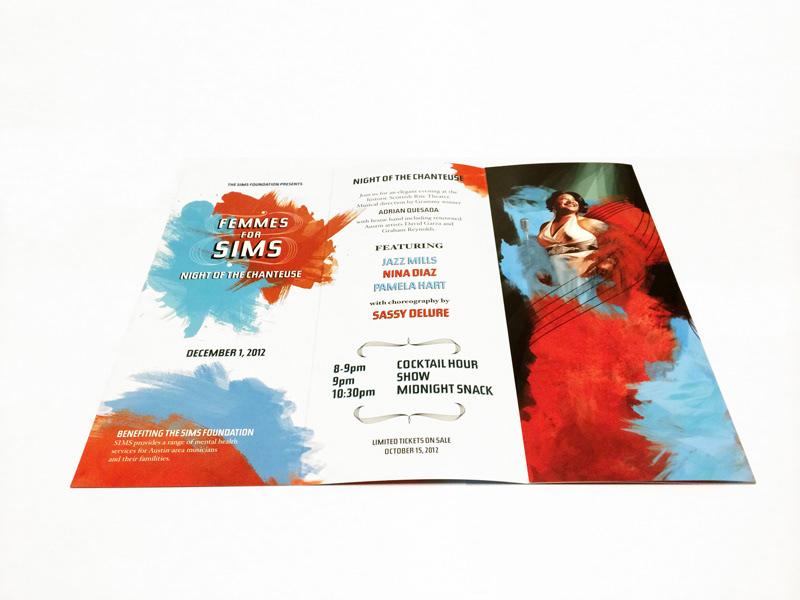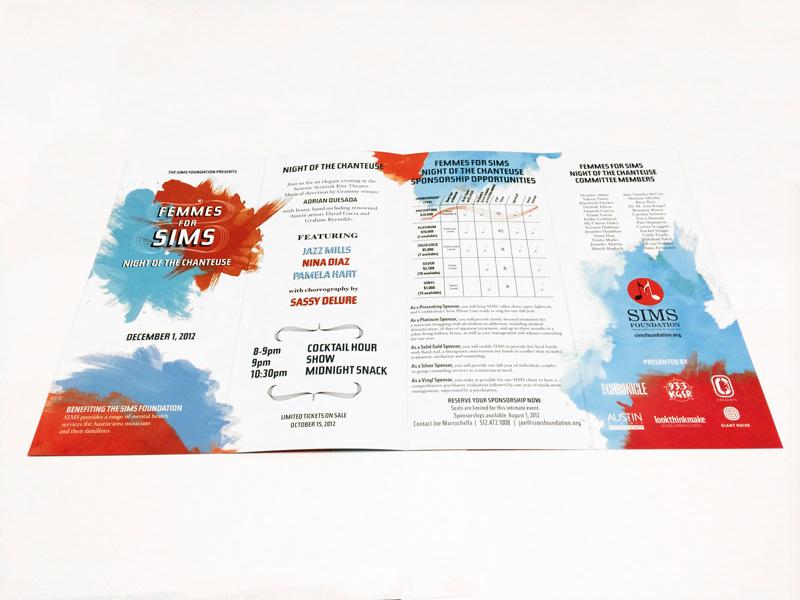 SIMS (2011) Benefit Bash
With a headlining act like Grupo Fantamsa, SIMS wanted to really promote the latin group visually and show how some good, funky music is a balm to any soul. Along with designer Payton Bridges and my Creative Director at lookthinkmake, I was an integral part of the design and art direction of all collateral for this event. I also designed many of the illustrations.